Episode 183
How Can We Make Online Lessons Less Exhausting?
June 1st, 2020
28 mins 35 secs
Tags
You're probably taking your fair share of online lessons in your target languages these days. Add to that a few Zoom hangouts, maybe some extra business meetings...and soon they add up to 10-15 hours of online meetings per week.
For many online language teachers, this kind of online meeting schedule is part of a standard working week. It really is exhausting!
In this week's episode, I'm helping an online teacher who has experienced this for herself and sent a call for help to the Fluent Show.
Here is the question:
I'm an english tutor and have started teaching online because of the pandemic..you see, I notice that the "video conference" situation drains so much energy from me. I wonder if that happens with other students not used to the online class. Did you ever feel that with online lessons? Do you have tips to avoid that burn out from virtual meetings? Thank you!!
Listen to the episode to hear more about how to improve your focus, your environment, and your future prospects as an online teacher.
If you want to send your own Teacher Chat Question to the show, email it to hello@fluentlanguage.co.uk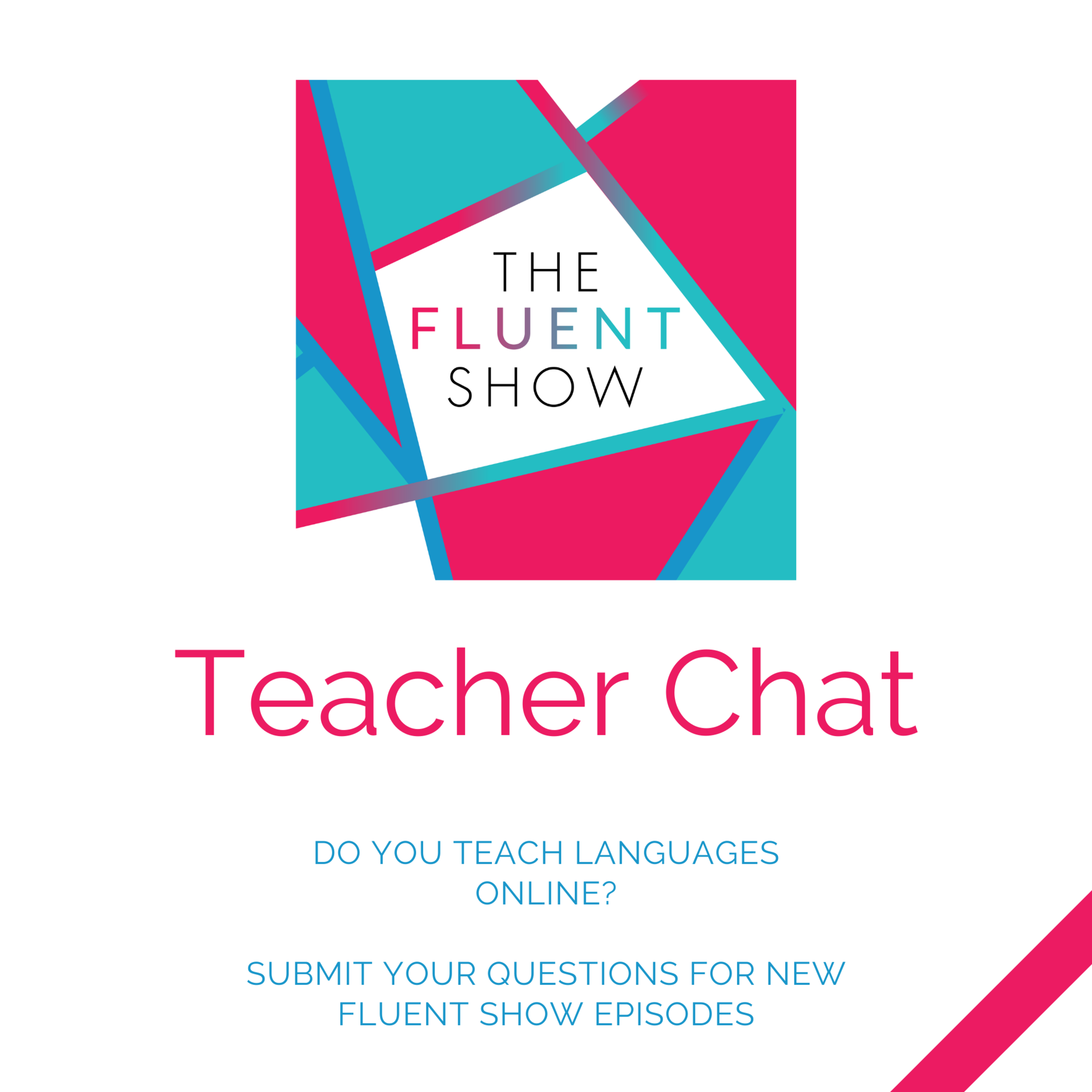 Thank you to Estephania from Panama for this week's Listener Intro