Episode 126
Inside the Women in Language Conference: 12 Guests Tell ALL
March 4th, 2019
40 mins 22 secs
Tags
Do you love languages, and want to live and learn, create a successful career or travel the world as a multilingual person?
This year, let the Women in Language conference show you how! This is one of my FAVOURITE language projects and you'll have SO MUCH FUN with us.
Women in Language is a 4-day online event filled with talks presentations from 30+ female language experts who have done amazing things and documented their journey.
The conference is open to everyone, regardless of gender identity.
Get your ticket at www.womeninlanguage.com
In This Episode:
"It is by seeing other people like us that we get inspired and that we believe we can do things and there is a space for us"
In the podcast you'll hear speakers and guests at the conference talk about the upcoming event, what they're looking forward to, and why it matters that there women in the spotlight.
Here's the full schedule they are looking at: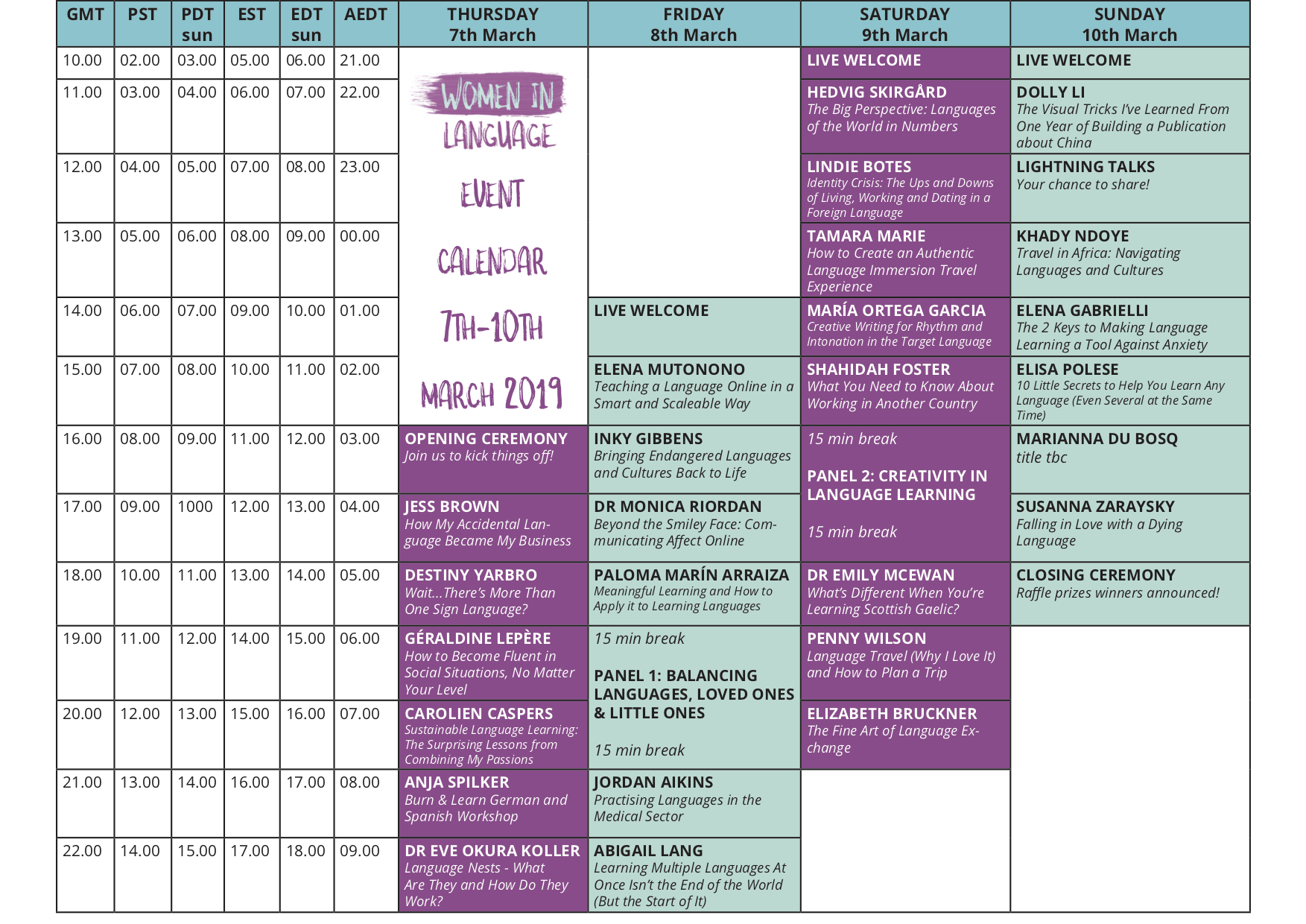 Got your ticket yet? If not, here is where you can get one
Here are the voices you're hearing on this show:
Me! Haha, of course
The following 2019 speakers:
Shahidah Foster, creator of Black Girls Learn Languages who's back from last year to teach you how to prep for a job in another country

Maria Ortega Garcia, an inspiring Spanish tutor who will present about Creative Writing for Rhythm and Intonation

Penny Wilson from LingoMama, who is doing double duty on our panel about "Languages, Loved Ones and Little Ones" and with her own talk about language travel
Plus these veteran Women in Language fans
Support This Podcast
Like all podcasts, the Fluent Show is supported by your online reviews and word of mouth.
If you liked this episode, please tell someone about it. Click here to tweet about the show, go to your Podcasts app and leave us a review, or simply text a friend about the Fluent Show. Thank you!